Experience the VAULT
Jan 30, 2019, 15:38 PM
Step into the VAULT by Architectural Justice, a collection of stylish interiors focusing on natural materials, lifestyle trends and skilled artisans, at The Great Big Home + Garden Show, February 1-10 at Cleveland's I-X Center.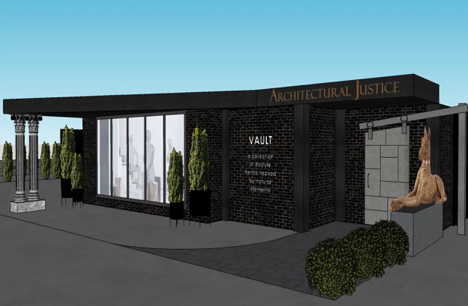 Stone, wood, metal, and other natural materials have a strong influence in Architectural Justice designs. Throughout the VAULT you will experience how these natural gems come together to create one-of-a-kind statement interiors.
The VAULT takes you on a journey through a collection of exotic natural stones and distinctive handcrafted pieces. As you emerge from the VAULT gallery and navigate to the lounge, you will see how the artisans and designers at Architectural Justice blend their skills to showcase a bespoke masculine entertainment space. The next stop unlocks a modern industrial take on the kitchen, bedroom and sleek bathroom. The exterior of the feature resembles an industrial storefront conversion. End your VAULT journey by meeting Architectural Justice's designers and artisans in action. You can also place an entry in the mini VAULT to win special giveaways.
Experience the VAULT at The Great Big Home + Garden Show, happening February 1-10, 2019 at the I-X Center. You don't want to miss this one-of-a-kind feature - trust us!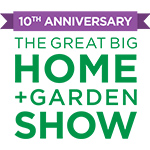 FEBRUARY 1-10, 2019.
I-X CENTER