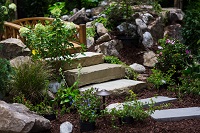 GARDEN SHOWCASE
Grab your car keys and get ready to hit the road on a one-tank trip as you explore 12 One Tank Trip-themed gardens created by some of Northeast Ohio's top landscapers in this year's Garden Showcase. Hike through Hocking Hills, explore the lighthouse at Put-in-Bay, stop for a bite to eat in Tremont and enjoy your favorite local destinations!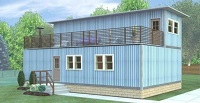 CONTAINER HOMES
Visitors will find affordable luxury living at the Container Homes feature designed by Container Homes USA. Featuring re-purposed shipping containers, these cost-effective and environmentally conscious homes are LEED-certified, providing benefit to the community and homeowner. containerhomesusa.com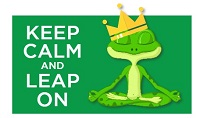 "KEEP CALM AND LEAP ON" FEATURE
"Keep Calm and Leap On" as you vote on your favorite local celebrity-designed frog and bid on a chance to take one home. Proceeds to benefit Ronald McDonald House of Cleveland.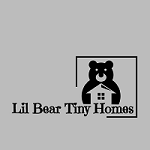 Timber-Chalet
Whether you are looking for a vacation home or full-time living space, the Timber-Chalet by Lil Bear Tiny Homes is designed to comfortably house an entire family. With an open floor plan and floor to vaulted-ceiling windows, the views from this 30 foot by 8 ½ foot Timber Frame/Craftsman-style tiny home are unparalleled. The Timber-Chalet is also intuitively designed using a hybrid of steel framing & timber-framing. The steel framing makes it lighter and helps maximize the width of the interior while exposed timber-framing makes it incredibly strong – and adds breathtaking charm. lil-bear-tiny-homes.business.site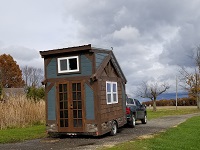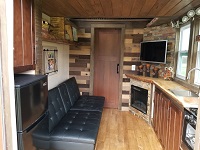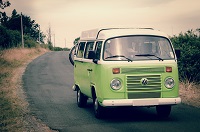 "HOMES THAT ROAM" RV SHOWCASE
Check out the latest and greatest homes and wheels in the "Homes that Roam" RV Showcase presented by General RV and Avalon RV. Whether you are looking to travel full time or simply want your next vacation to be less stressful, you'll leave inspired and ready to hit the road! generalrv.com avalonrvcenter.com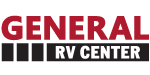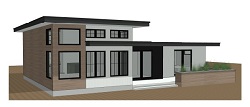 IDEA HOME
Step into the house of the future as you experience The Cascade built by EPS Buildings. Designed to provide maximum living space in a small footprint, this 1,070-square foot contemporary home maximizes living space by incorporating an open floor plan with minimal hallways and varied ceiling heights. The Cascade is constructed of SIPS (Structural Insulated Panel System) which is an energy-efficient alternative to traditional framing and eliminates the need for a vented attic. It provides an airtight, well-insulated home built quickly on site with the use of prefabricated panels. epsbuildings.com
Landscaping around the Idea Home is provided by Postiy's Landscaping & Excavating. postiyslandscaping.com
Furnishing provided by Sheely's. sheelys.com

WEAVER BARNS BACKYARD OASIS
Do you dream of enjoying an "Outdoor Oasis" without having to leave your home? Weaver Barns Backyard Oasis lets you see the possibilities of making that dream a reality. Get ideas from a variety of backyard structures, including the new "Cabin Series" building that can be transformed into a small cabin by the lake, studio workspace, unique storage space and more. Weaver Barns is known for its quality and design in structures ranging from sheds and pavilions to beautifully designed cabins and garages. weaverbarns.com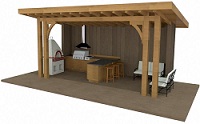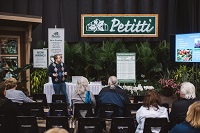 Petitti Gardening Center
At The Petitti Gardening Stage, daily gardening seminars on landscape design, flora and furnishing outdoor rooms will be held by Northeast Ohio landscape experts. The Petitti Floral Mart will also feature numerous outdoor furniture sets and plants to purchase. Click here for the stage schedule.
HOME THEATER AND BACKYARD ENTERTAINMENT CENTER
The Xtend Technologies Home Theater and Backyard Entertainment Center is a fully constructed, 500-square-foot home theater designed with the ultimate home movie watching experience in mind. Inspiring visitors with ideas for their own entertainment spaces, whether indoors or out, the feature provides the perfect set-up for having family and friends over for a party. It features a home theater, a beautiful 400-square-foot deck built by DreamDecks, a state-of-the-art outdoor sound system and television, and fire pit in a beautifully landscaped yard and patio. xtendav.com buildyourdreamdeck.com
WEAVER'S FINE FURNITURE DESIGN CENTER OF SUGARCREEK
The latest trends in home décor, furnishings and color palettes are featured in Weaver's Fine Furniture Design Center of Sugarcreek. From removable wallpaper to area rugs and Amish-made sofas, this feature will leave you inspired to add some trendy pieces to your living space!

Long Putt Contest
Do you have what it takes to win our Long Putt Contest? Take a free chance to make the putt and be invited back on closing day for the final shoot out and a chance to win fun prizes. The green built by Keepers Turf is a 40-foot putt that includes breaks to test your ability to read a green. keepersturf.com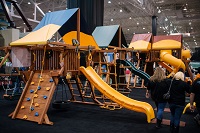 PLAYGROUND WORLD'S KIDZONE
Kids can have fun in Playground World's KidZone, featuring a variety of safe, high-quality playground equipment and exciting giveaways for parents.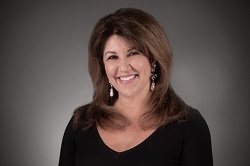 Rosanna's Favorite Finds
Rosanna, Group Manager of the Great Big Home + Garden Show will select her favorite finds from the 2020 show. The favorite finds will also be featured in the Show's Official Show Guide and highlighted on the Show floor.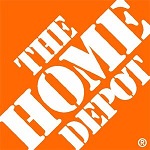 Home Depot Kids' Workshops
Children will learn how to use a hammer while constructing a small project of their choice and leave with their own orange workshop apron during the Home Depot Kids' Workshops.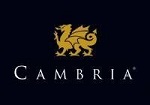 CLUB CAMBRIA
The Club Cambria is back in the middle of the show floor this year. The space features Oberfields hardscapes and is the perfect place to enjoy a glass of wine or a light snack.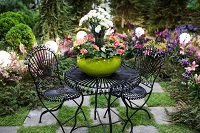 I-X WHITE CLAW BISTRO LOUNGE
Show attendees can relax and enjoy fine dining among the beauty of the Garden Showcase in the I-X Bistro, a full-service, white tablecloth restaurant. Sponsored by White Claw® Hard Seltzer.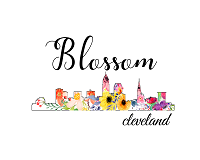 FLORAL MART
Spring has sprung in the lobby! Local florist Blossom Cleveland will be on hand selling fresh flowers to get you and your home ready for spring – we insist you stop and smell the roses as you exit the show!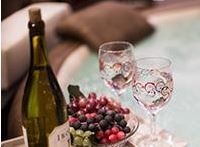 NETWORKING NIGHTS
VIP Networking & Social Reception with Northeast Ohio area Chambers of Commerce Networking Night, etc.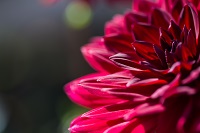 FLOWERS, FLOWERS, FLOWERS
The fragrance of Spring will be in full bloom when entering the Show as you encounter The Flower Wall Entrance designed by Plantscaping & Blooms! Have fun posing and posting to social media colorful pictures in front of this fun flower feature!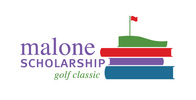 SHOW GETS THE LOCAL COMMUNITY INVOLVED
Help the Jimmy Malone Scholarship Fund of the Cleveland Scholarship Program send a deserving local student to the college of his/her choice for four years. When purchasing tickets online, visitors to the site will have the opportunity to donate to this deserving charity! jimmymalone.com
The Greater Cleveland Habitat for Humanity, which builds homes to strengthen neighborhoods and bring urban and suburban communities together, will have a Restore booth at the show where attendees can contribute to the fund to build a Habitat for Humanity home or purchase home products and appliances at extremely discounted prices.
See the work of the Top 10 finalists on display at the show in the 2020 Student Model Home Design Contest. Finalists will be selected from all participating grades 10-12 students currently taking classes in the building trades at schools across Northeast Ohio.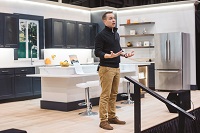 MAIN STAGE & COOKING STAGE
An annual crowd pleaser, The HBA Main Stage and Loretta Paganini Cooking Stage offers attendees home and garden tips by nationally recognized home improvement celebrities and local experts as well as exciting culinary demonstrations by area chefs. Sponsored by the Home Builders Association of Greater Cleveland and WJW-TV. Click here for the stage schedule.
Furniture provided by Sheely's. sheelys.com