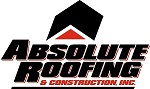 Absolute Roofing and Construction Inc. is Northeast Ohio's most trusted roofing company. With 31-plus years of operation, we are committed to excellence in craftsmanship. From all types of roofing including, shingles, slate and tile and siding to historic restoration-renovations, we are truly a full-service company. First-place winner of the prestigious NARI Contractor of the Year award 14 years in a row! Named one of the top 100 roofing contractors in the nation in 2012 and 2014 by Roofing Contractor Magazine and also named a BIG 50 company by Remodeling Magazine. We have three full-time HAAG Engineering-certified roof inspectors on staff to meet your storm damage and insurance claim needs. Visit www.absoluteroofing.com or stop by booth #699a to learn more.

At American Family Insurance, we're dedicated to protecting everything that makes your house a home. And smart technology is a great compliment to that. Stop by our booth #765 between Feb 1-10, 2019 to explore the latest in smart home technology. Plus learn how equipping your home with smart devices can lead to savings on your policy. Can't wait until the show to learn more? We've got some information that'll help you make your home smarter today. Study up – we'll see you at the show!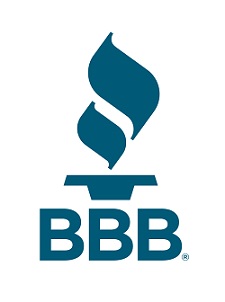 For more than 100 years, Better Business Bureau has been helping people find businesses, brands and charities they can trust. BBB Serving Greater Cleveland serves Ashtabula, Cuyahoga, Geauga, Lake, and Lorain counties. BBB Cleveland services include: BBB Business Profiles, Scam Tracker, Customer Reviews, complaint filing, dispute resolution, and consumer/business education programs.

The primary goal in designing an outdoor living room is to create a space that invites you to spend time outdoors. Whether you enjoy entertaining large groups or prefer an intimate space for curling up with a good book, Belgard is your source for patio designs that bring the outdoors to life. Visit us at belgard.com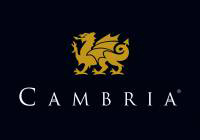 Cambria is the leading producer of made-in-America natural stone. As a stain-resistant, nonporous natural stone surface, Cambria is strong, safe, maintenance free, and easy to care for. Headquartered in Le Sueur, Minnesota, Cambria is sold through an exclusive network of premium, independent specialty retail and trade partners that can be identified at CambriaUSA.com. .Visit booth #1199a, the Cambria Bistro, or cambriausa.com to learn more!

Since our founding in 1855, Dollar Bank (dollar.bank) has grown to more than $8 billion in assets, yet remains an independent regional bank – committed to the people and businesses of the communities we serve. Whether you're looking to make home improvements, lower your interest rate, or consolidate debt, we'll help you choose the right loan or mortgage to meet your financing needs. Let us put our 163 years of experience to work for you. Stop by our booth #498e, and enter to win a $1,500 MasterCard gift card! No purchase or transaction necessary to win. Contest rules available at Dollar Bank booth #498e. www.dollarbank.com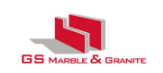 Improve the look of your Bathroom or kitchen, increase your home's value GS offers granite, marble, and quartz at affordable prices in Ohio. Our team of highly trained stone specialists can help you bring your design to life. kitchen, bathrooms, fire place, patios and more...Stop by our booth to learn more!

In today's culture, we place more emphasis on our wellness than ever before. After all, a higher level of overall well-being leads to a higher quality of life, which better equips us to conquer our limitations and enjoy doing the things we love most. At Infinity, we aim to help people of all lifestyles do just that by designing our chairs with the latest technology in the industry, including adjustable 3D massage and modern conveniences like Bluetooth® and mobile app compatibility. Elevate your wellness and live your best life with Infinity Massage Chairs. www.infinitymassagechairs.com

Jason Tyson has spent 15 years working in sales and marketing on a corporate level. Having worked with and consulted hundreds of companies all over the country, he uses his experience to connect with his business clients on a higher level and strives to fully encapsulate their vision and goals beyond a simple photo. Professional services include corporate headshots, portraits, product photography, events, real estate, architecture, and other photographic needs a business may have. In addition, he offers personal photography such as senior portraits, headshots for personal branding, and other requests.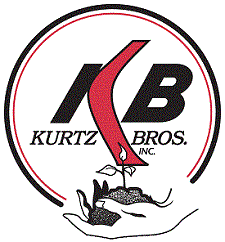 Kurtz Bros., Inc. (Kurtz) is a family-owned waste-to-resource company headquartered in Cleveland, Ohio. Established in 1948, Kurtz has grown its business from manufactured soil distribution into a multi-faceted industry leader in the areas of waste management, construction & demolition debris recycling, bulk material management, landscape supply distribution, industrial by-product beneficial reuse and storm water and sediment management solutions. Kurtz specializes in beneficial reuse, where we help capture maximum value from residuals, turning waste products into commodities. Kurtz has become a pioneer in caring for our environment and natural resources and is committed to the revitalization of our communities and will continue to support sustainable initiatives with our innovative products and services.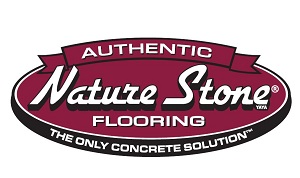 Nature Stone is the best floor covering for concrete garage floors that are ugly, cracked, stained and pitted. It is also ideal for basement floors that are humid, wet, damp or flood prone and is the best decorative covering for outdoor areas; patios, walkways, entryways and around swimming pools. Nature Stone is a blend of fine stone and specially formulated, patent-pending epoxy expertly installed over existing concrete. A Nature Stone floor not only provides homeowners pride, peace of mind and ultimately increases the value of your home for years to come, it is also backed by Russell's promise, our true unconditional warranty. Talk with a representative at booth #398 and see just how affordable a Nature Stone floor really is. Go to naturestone.com to learn more.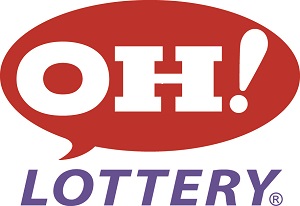 Thursday, February 8th - Visitors bringing in a losing OH Lottery ticket will receive $5.00 off at the Box Office. Regular Price is $15.00, with losing ticket, $10.00. ohiolottery.com

Ohio State Waterproofing has provided quality waterproofing and foundation repair services since 1978. We are committed to providing honest, courteous and guaranteed service to every customer. We are members of the National Association of Waterproofing Contractors, and work alongside NARI, NAHB, NHIA, the BIA and the FHA, and a number of consumer advocacy groups. Our patented processes and our stellar reputation make us the clear choice for all your waterproofing needs! Visit us at booth 144,1365,or 499c for more information!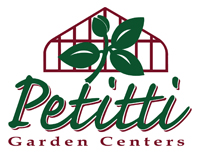 Petitti Garden Centers, family owned and operated since 1971, offers nine retail locations throughout northeast Ohio, making it one of the Cleveland/Akron area's largest garden centers. By growing 98% of our product in Madison, Perry and Columbia Station, Ohio, Petitti's can guarantee the highest quality and best selection of perennials, annuals, trees and shrubs available to you daily. For all of your gardening and decorating needs, visit one of our nine garden centers for gorgeous flowers, hardy plants, inspiration and expert advice! View us online at www.petittigardencenter.com for the most up-to-date plant and event information and to sign up to receive our e-newsletters. Follow us on Facebook & Instagram!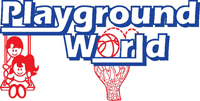 Playground World is your one stop source for all of your outdoor recreational needs. Whether you're looking for premium wooden swing sets, competition grade basketball hoops, a revolutionary trampoline, certified surfacing options or parties or play in one of our indoor locations, we have an experienced staff to help answer all your questions and complete your project as quickly as possible.

With locations in Ohio in: Avon, Orange/Warrensville Hts, Medina, Canfield and Toledo and locations in PA in Wexford and Greensburg, there is sure to be a Playground World location near you. We invite you to bring your family into the store and test play all our premium play equipment that the whole family can enjoy together for years to come! Visit us at booth #601a. pgworld.com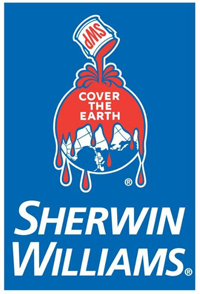 Sherwin-Williams is the nation's largest specialty retailer of paint, stains, wall coverings and painting supplies. Sherwin-Williams is dedicated to supporting the do-it-yourself consumer with exceptional products and resources to make confident color selections and expert personalized services that's focused on your project needs. With more than 3,400 stores, excellent products and thousands of color options, it has everything you need to style your home inside and out. Visit Sherwin-Williams at booth #698e, call 1-800-4SHERWIN or visit sherwin-williams.com to find the store nearest you. You'll be amazed what happens when you ask. Ask Sherwin-Williams.
Sleep Number delivers proven, quality sleep through effortless, adjustable comfort and biometric sleep tracking. Experience how Sleep Number's revolutionary 360® smart bed and SleepIQ® technology are proving the connection between sleep and well-being. Visit us in booth 1157 or at sleepnumber.com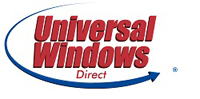 Universal Windows Direct is Cleveland's top source of quality replacement windows, vinyl siding, entry doors, and roofing. Established in 2002 by William Barr and Michael Strmac, UWD holds an A+ rating with the BBB, #11 spot on Qualified Remodeler Top 500, #8 on Remodeling 550, and is an Angie's List Super Service Award recipient. The company is one of Cleveland.com's Top Workplaces in Northeast Ohio and a proud partner of the Cleveland Indians and proud sponsor of the Cleveland Browns. Universal Windows Direct is committed to offering outstanding products at an incredible value, and satisfied recurring and referral customers are the main component to their success.
Visit them online at UniversalWindowsDirect.com

Westminster Technologies LLC is Northeast Ohio's leading supplier of event technology support and audiovisual services. We provide services for corporate events, expos, trainings, product launches and more. You will like the way you look and sound. You get access to the newest, cutting-edge AV and event technologies and more than 50 years of experience in event management. You might be managing the experience of 1,500+ attendees or speakers or a microphone for a small group presentation. Whatever your needs, when you receive applause and recognition for a memorable and flawless event, our job is done. You will have an event to remember, coordinated within budget and with no worries. Our process makes you look good. Learn more at westminsterav.com or call 216.310.9712.