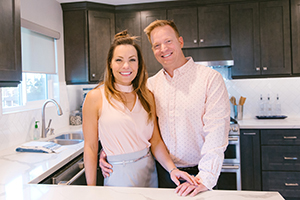 HGTV's Desert Flippers
Eric and Lindsey Bennett have been transforming outdated Palm Springs, California properties for more than a decade. Originally from the Midwest, the property power couple moved across the country in 2006 to pursue their dream of building a real estate empire. They started with nothing and have built their business together, in just 10 short years, selling real estate, originating loans, acquiring rental property and flipping over a 100 homes. Eric and Lindsey want to share their success by educating and inspiring others to get in the game of real estate investing and renovation. You may know them from the hit HGTV's DESERT FLIPPERS. Since 2015 the property power couple have been hosts of their own HGTV show. Eric, a savvy real estate entrepreneur and financier; Lindsey, a construction planner, manager and designer. In each episode Eric and Lindsey bravely defy triple-digit desert heat and renovate dilapidated homes while raising three rambunctious small children. Pair Eric's flirtatious humor with Lindsey's adoring girl-next-door charm and there's rarely a dull moment. Juggling diapers, demo's, date night and everything in between, this humble duo keep their hands and hearts full. It's rare to find a dynamic duo like Lindsey and Eric willing to take the time to educate and share the ins and outs of the real estate business.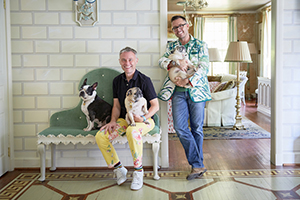 Madcap Cottage
John Loecke and Jason Oliver Nixon are the duo behind North Carolina- and New York-based interior design firm Madcap Cottage. Known for their passion for prints and pattern, the Madcap gents—along with their pound-rescue posse, Jasper, Weenie, and Amy Petunia—scour the world for eclectic finds that capture their unique viewpoint. Imagine a British country house that pairs centuries-old antiques and a spirited dash of Chinoiserie chic with a splash of Morocco-meets-India élan. Shake, stir, then pour.

"If you are looking for beige and boring, bark up someone else's tree," quips Jason. "We live and breathe 'whimsy,' but our projects are bespoke, sophisticated, and perfectly catered to our clients' sensibility and 'brand.' They are also spectacularly fun—and always livable. John and I have dogs and nieces and nephews—we get it." Standout Madcap Cottage interiors include a jewel-hued loft in Manhattan's SoHo neighborhood; a color-rich, playful beach house in Southampton, New York; a sophisticated 1920s-era bungalow in Des Moines, Iowa; and a historic shotgun-style cottage in New Orleans' French Quarter.

The Madcap Cottage gents run their firm—an ever-changing design laboratory—from the heart of High Point, North Carolina, the hub for American decorative arts. The Madcaps' latest book, "Prints Charming: How to Create Absolutely Beautiful Interiors with Prints & Patterns," will debut from Abrams in October 2017. The Madcap Cottage gents' vintage and antique selections can be found at One Kings Lane and at 1stDibs.com, and their licensed product collections are available through Robert Allen @Home, Howard Elliott, Smith + Noble, and HSN.

Follow the Madcap Cottage adventures on Instagram and Facebook, and read their design blog, Demystifying Design, recently named by Domino magazine as one of the Top 100 Design Blogs, at www.madcapcottage.com.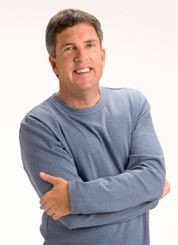 Matt Fox
Returning as this year's Main Stage emcee, Matt Fox will delight show visitors with his quick wit, home improvement knowledge and special educational presentations. Fox is best known for creating and co-hosting the first and longest running show to air on HGTV, "Room by Room," as well as hosting and producing the public television series "Around the House with Matt and Shari." Learn more from his website, www.mattandshari.com.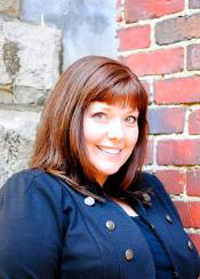 STEFANIE PAGANINI
Stefanie started her career in a very non-culinary manner as an Assistant Prosecutor for both Lake and Geauga counties after graduating from Wittenberg University in 1997 with a Bachelor's Degree in English and a Minor in Theater Performance. Stefanie joined the family business after attending the Pastry Arts Diploma Program at ICASI, the International Culinary Arts and Sciences Institute.

Stefanie also does free lance work as a food stylist including for Dr. Agatston creator of the South Beach Diet, Athens Foods, Ohio Magazine, Driscoll Berries, VitaMix Blenders, and the Fabulous Food Show 2007, 2008, 2009, 2010, 2011, 2012, 2013 for the Food Network Stars including Guy Fieri, Martha Stewart, Paula Dean, Duff, Bobby Flay, Sandra Lee, Giada De Laurentiis, Ann Thorton and TLC's Curtis Stone.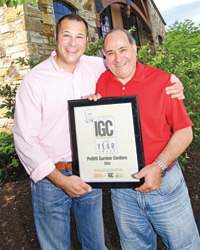 ANGELO & AJ PETITTI
Angelo Petitti started landscaping to work his way through Kent State University. The demand for Angelo's plants grew and in 1971, he opened the first Petitti Garden Center in Oakwood Village. His son AJ has been in the family business since childhood. He attended Miami University in Oxford, Ohio studying marketing and finance, graduating in 1999. Currently, AJ oversees the retail operations for Petitti Garden Centers.
Note: Celebrities will greet as many guests as possible; however, due to demand and presentation schedule time constraints, everyone in line may not be able to be accommodated. Ticket admission does not guarantee a meet-and-greet, photos or autographs with celebrities.