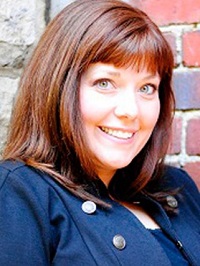 Chef Stefanie Paganini has been bringing her culinary skills to the show for a number of years, delighting audiences with fun, new ways to get into the kitchen and make cooking fun! Stefanie teaches classes at the Loretta Paganini School of Cooking in Chesterland, Ohio, and also does freelance work as a food stylist. Clients have included Dr. Agatston -- creator of the South Beach Diet -- Athens Foods, Ohio Magazine, Driscoll Berries, VitaMix Blenders, and the Fabulous Food Show for Food Network Stars including Guy Fieri, Martha Stewart, Paula Dean, Duff, Bobby Flay, Sandra Lee, Giada De Laurentiis, Ann Thorton and TLC's Curtis Stone. She also regularly does cooking demos on local television including Fox 8 News in the Morning and Live on Lakeside; hosts a radio show on WCPN called Zest for Life; is Marketing Director and Chief Legal Counsel for LPSC; and is Executive Director of The International Culinary Arts & Sciences Institute. Stefanie will be appearing on the Main Stage on throughout the show.
To learn more about her, visit lpscinc.com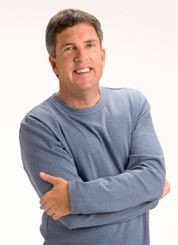 Matt Fox
A show favorite, Matt Fox returns as this year's Main Stage emcee where he will delight show visitors with his quick wit, home improvement knowledge and special educational presentations. Fox is best known for creating and co-hosting the first and longest-running show to air on HGTV, Room by Room, as well as for hosting and producing the public television series, Around the House with Matt and Shari.
Learn more from his website, mattandshari.com.
Note: Celebrities will greet as many guests as possible; however, due to demand and presentation schedule time constraints, everyone in line may not be able to be accommodated. Ticket admission does not guarantee a meet-and-greet, photos or autographs with celebrities.