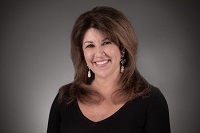 Rosanna Hrabnicky
National Sponsorship Manager & Group Manager
Rosanna oversees sponsorship development and sales for Marketplace Events home and garden shows in North America and management of the Ohio home shows. With over 25 years of sales & marketing experience she is responsible for the development of customized, mutually beneficial sponsorship programs designed to maximize her client's return on investment.

Email: RosannaH@mpeshows.com
Phone: 440.591.6974
Get A Booth Quote
Cathy Berthold
Senior Exhibit Sales Consultant
Cathy Berthold began her business career at the age of 15 while working in the offices of an upscale residential decorating and cleaning company. After earning a Bachelor of Science in Marketing from Miami University in Oxford, Ohio Cathy joined a global leader in staffing and Human Resource solutions where she further honed her marketing and sales skills during her 20 year career as a contingency recruiter. Throughout the years, Cathy has held various leadership roles with area Chambers of Commerce and nonprofit organizations. In 2009, Cathy transitioned to join the Cleveland show team for the exciting 2010 launch of the Great BHGS.

Clients appreciate her sincerity, warmth and passion for providing exceptional service. Cathy attributes her natural ability to build rapport with others as a key component to her success and is proud to be a member of the team entrusted with the two annual I-X Center home shows.

Email: CathyB@mpeshows.com
Phone: 440.591.6961
Get a Booth Quote
Rese Pardue
Senior Exhibit Sales Consultant
Rese Pardue brings over fourteen years of sales experience in both the Cleveland and Nashville markets. Her background is in management, training and technology sales leading her to join the Marketplace Events team in July 2010. Rese is a graduate from the College of Charleston in Charleston, S.C. with a major in Communications and concentration in Tourism & Hospitality. She strives to create long term relationships with her clients and hopes to provide a premium experience for them as they exhibit with us each year.

Email: ReseP@mpeshows.com
Phone: 440.591.6977
Get a Booth Quote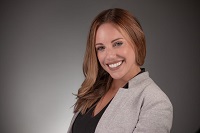 Caitlin Dorney
Operations Manager
Caitlin Dorney is the Operations Manager for the Great Big Home + Garden Show and Assistant Show Manager for the Cleveland Home + Remodeling Expo and the Ohio Home + Remodeling Show. Prior to this role, she was the Show | Office Administrator for the Raleigh Home shows, and she started Marketplace Events as a Sales Analyst under the VP of Sales. A Youngstown, OH native, she graduated from Baldwin Wallace University with a Bachelor of Arts and is now proud to call Cleveland home.
Email: CaitlinD@mpeshows.com
Phone: 440.591.6966
Get A Booth Quote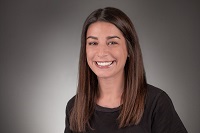 KELSEY CHRISTOPHER
SHOW|OPERATIONS ADMINISTRATOR
Kelsey Christopher is the Show|Operations Administrator for all of the Ohio Shows. Prior to this role, she was the Show|Office Administrator for the three Capital Shows and the Buffalo Home Show. She graduated from Lakeland Community College with a degree in Business Management.

Email: KelseyC@mpeshows.com
Phone:440.591.6963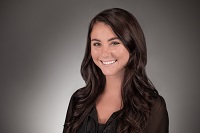 MADDY FOX
ADMINISTRATIVE ASSISTANT
Maddy Fox is the Administrative Assistant for all Ohio shows. Her background is in event marketing and event coordination leading her to join the Marketplace Events team in June 2019. Maddy earned her Bachelors of Business Administration in Marketing from Kent State University with a strong concentration in the event industry.
Email: MaddyF@mpeshows.com
Phone:440.591.6969
For media inquiries, please contact:
Dayna Hanson, Consumer Marketing Manager, DaynaH@mpeshows.com

For social media inquiries, please contact:
Thea Scrimger, Social Media Manager, TheaS@mpeshows.com