Meet Madcap Cottage
Jan 28, 2019, 15:05 PM
Before the duo behind interior design firm Madcap Cottage take to the Main Stage at The Great Big Home + Garden Show on Wednesday, Feb. 6 and Thursday, Feb. 7, John Loecke and Jason Oliver Nixon answer a few questions on where they get their inspiration, their party must-haves and more!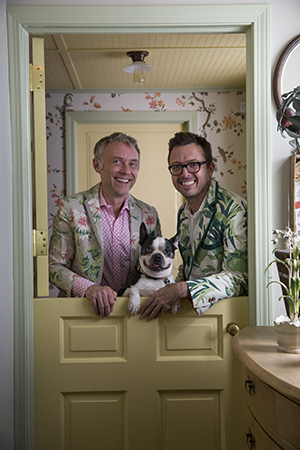 Q: Is travel your primary source of inspiration?
MC
: "Yes, we take two or three big trips a year, and recently returned from visiting Morocco and London. But travel can also be a walk around your block. Inspiration comes from just keeping your eyes open to things - in fashion, food, museum spaces, books, and experiences that you enjoy - and then you can use them in your life and your home."
Q: Fill in the blank: The three things I can't live without are __________.
MC
: "Plants and bulbs; we're big gardening fans (and love visiting Chanticleer botanical garden in Wayne). Our four rescue dogs, and supporting rescue organizations. And books of all kinds, because they provide so much more than what you can get from a Kindle."
Q: What are your "musts" for any party?
MC
: "Self-confidence. Own it! If you mess something up, just start over, or order something. Prep food in advance, so you're not cooking instead of being with guests. Bring a gift, but not cut flowers, so the host doesn't have to stop to find a vase and arrange them. Our main goal is to give you the tools and permission to be self-confident."
Q: If you had to move to another country, which would you pick, and why?
MC
: "Probably England. Jason grew up there as a kid, and it's so easy to get around the country by train. You can go from London sophistication to laid-back country living, and experience so much wonderful history, too."
Get more inspiration from John and Jason when you see them at The Great Big Home + Garden Show, happening February 1-10 at the I-X Center. The stylish duo will be on our Main Stage February 6 and 7.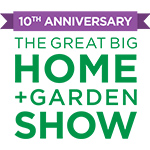 FEBRUARY 1-10, 2019.
I-X CENTER