Celebrate Music in our Garden Showcase
Feb 6, 2018, 13:05 PM
You will be whistling a tune as you explore this year's Great Big Home + Garden Show's song-themed gardens, Feb. 2-11 at Cleveland's I-X Center. Created by some of Northeast Ohio's top landscapers, the gardens feature hit songs like America, Red Red Wine, Marry Me and more.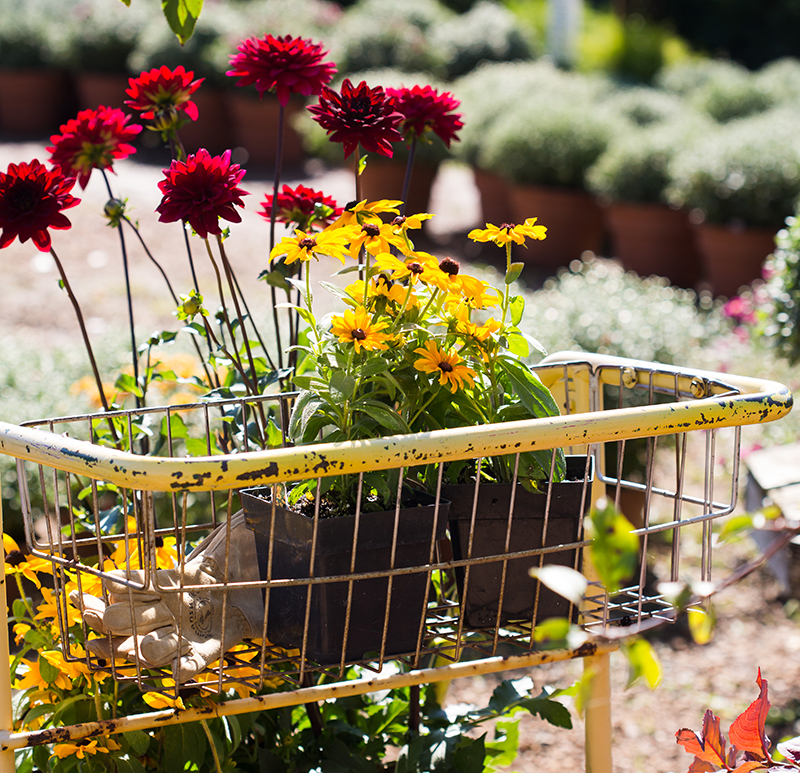 The Garden Showcase is sponsored by WQAL-FM, WKYC-TV and WDOK-FM. Showcase Gardens Include:
Auburn Career Center
Garden Theme: Jazz
Jazz was born in New Orleans over 100 years ago and in its 11th garden, Auburn Career Center students from the landscape, construction, and welding programs have teamed up to present a French Quarter Courtyard that would be commonly experienced by visitors to this southern port city. Jazz roots can be found in musical traditions of Africa and Europe. As in the blending of these musical traditions, courtyards in New Orleans blend a variety of color, texture, and architectural principles into a unique and elegant environment that welcomes visitors to sit down and "experience" the Big Easy.
Brothers Grimm Landscape & Design
Garden Theme: An Evening with Frank Sinatra
Come experience a night to remember in Frank Sinatra's private retreat. You will feel like old blue eyes himself invited you over for an evening of fun and relaxation as you walk through this fantastic outdoor living space. Sit by the pool as Frank serves up some cool drinks and grills your favorite steak at the outdoor cooking stations. This garden is sure to impress with its innovative pergola, creative architecture, and style that feels like home.
Green Impressions
Garden Theme: America by Neil Diamond
A tribute to the American architectural evolution, this garden illustrates classic 1800s architecture which has experienced a 21st century restoration. Green Impressions has repurposed an original stone foundation, by using it to frame a patio and steps of the same era. The garden depicts the creative rebirth, of aging architecture. The addition of unique stone outcroppings, complimentary plantings, and living space amenities, truly bring this garden to life.
Landscape Design Associates, Inc
.
Garden Theme: Red Red Wine by UB40
It is not hard to imagine being at a far off tropical island listening to the UB40 song, Red Red Wine as you enter this garden featuring a giant bottle of wine and enormous grapes spilling wine into streams that converge and fall to the pool below. Jagged outcropping rocks are softened by colorful tropical plants. Bluestone, cut and natural, form a walkway and patio, while a compass rose made of travertine shows direction. The tin roof pavilion provides shelter when gathering at the wine bar and fire place.
The Ohio Valley Group Inc.
Garden Theme: Marry Me by Train
"Marry me" is an iconic question and defining moment in the lives of many people. The Ohio Valley Group's Marry Me garden evokes both the timelessness of this iconic question and the beauty and elegance of the song by the same name sung by Train. The meandering stamped concrete walkway, flanked by stone pillars, invites visitors into a journey through the garden. This journey includes a beautiful myriad of plant material, bursts of color from thoughtfully planted bulbs and delightful fragrances from amazing plant combinations. A stone bench invites visitors to pause and enjoy a large, arched water feature. The journey culminates at a pavilion set for a wedding reception. The tongue and groove paneling and natural wood chandelier create a warm and romantic atmosphere. The Ohio Valley Group's "Marry Me" garden is a testament to the simple but powerful beauty of both this iconic phrase and song.
CK Stonescapes and Tri-R-Stone
Garden Theme: Margaritaville by Jimmy Buffett
Get ready to relax and have some fun at this garden that brings to life Jimmy Buffett's song, Margaritaville. Breathe in the tropical scent as you take a seat at the outdoor bar made of recycled pallets. Enjoy the soothing sounds from the beautiful water feature while taking in an array of vibrantly-colored tropical plants, dogwoods, hydrangeas and bulbs.

Maple Ridge Nursery and Garden Center
Garden Theme: The Secret Life of Plants by Stevie Wonder
Stevie Wonder dedicated an entire album to The Secret Life of Plants. Walk through this garden to experience the beautiful gift of plants that Stevie so wonderfully sang about and to better understand the meaningful role they can play in everyday life. Conifers and flowering shrubs welcome you as you meander through this garden that is complimented by a natural stone foundation, water features and greenhouse structures.

Falling Waters Ohio, LLC
Garden Theme: Saturday in the Park by Chicago
Chicago's Saturday in the Park, a song that was inspired by Central Park on the Fourth of July, comes to life in this garden featuring a beautiful waterfall. A sprawling lawn provides plenty of space for a picnic or a fun game of frisbee. If you'd prefer a quiet place to reflect, look for the custom cedar bench hidden among the mixed evergreen trees, complimented by rhododendrons, azaleas, dogwood trees, ferns, astilbe, helleborus and hosta.
Natural Falls Construction
Garden Theme: Waterfalls by TLC
You will be humming the lyrics to Waterfalls by TLC as you stroll through this garden with a distinct city vibe. This outdoor living oasis features two waterfalls interwoven between pine trees, flowers and lots of natural stone landscaping. Enjoy the fire pit before heading under the pavilion to take in the scenery from a seat at the hand-crafted scorched table.
Williams Landscaping and Pavers
Garden Theme: God Bless the U.S.A. by Lee Greenwood
You will be proud to be an American in this garden celebrating the USA and the men and women who serve our country in the military. The American flag serves as a focal point in this outdoor living space that features red, white and blue hydrangeas, tulips and hyacinths and a beautiful patio with pergola.
N.F.L Landscape, Design and Construction
Garden Theme: Copperhead Road by Steve Earle
Reflecting the beauty of the South and the musical talents of Steve Earle and his first single, Copperhead Road, this garden features a lovely clay brick patio and cedar pergola for visitors to sit and enjoy the fragrance of an array of hyacinths and tulips. Be on the lookout for the makings of moonshine as you explore this garden that will leave you feeling like you've been transported to Mountain City, Tennessee where the actual Copperhead Road that served as an inspiration for the song's title is located.

Ohio Landscape Association

This garden, constructed by members of the Ohio Landscape Association (OLA), is the perfect mix of backyard gathering spot meets natural park. With lush plantings throughout, it features a patio constructed with a combination of natural, recycled and manufactured stone products, as well as a soothing water feature - the perfect spot for cooking out, or relaxing by the fire. The OLA is non-profit trade association for professional landscape contractors and their suppliers, promoting quality standards amongst their members, throughout the state of Ohio.

Lorain County JVS
Garden Theme: Hang on Sloopy by The McCoys
Get ready to show some Ohio pride in this garden inspired by the state's official rock song - Hang on Sloopy by The McCoys. Designed and built by junior and senior high school students studying masonry and landscaping at Lorain County JVS. Belgard pavers, tulips and pine trees make up this ode to Ohio!
The Great Big Home + Garden Show is filling the I-X Center with home improvement experts, design professional, landscaping inspiration, and more.
Get tickets today
and start planning your visit. We can't wait to see you there!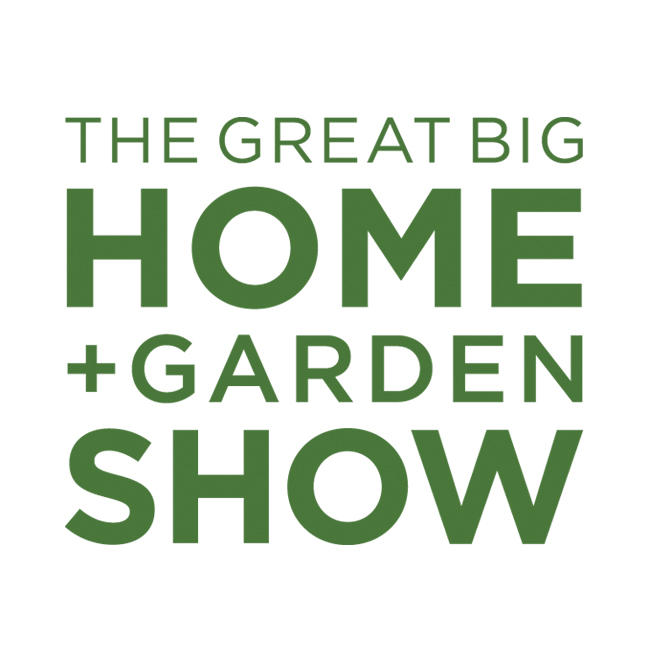 I-X CENTER
FEBRUARY 2-11, 2018.