Exhibitor Spotlight: Shearer Equipment
Jun 14, 2016, 12:50 PM
This Father's Day, help Dad with the yard work and landscaping.
Shearer Equipment
has the tools and resources Dad needs to keep his outdoor space in great shape without too much hassle. Shearer Equipment is a full line John Deere Dealer in North Central Ohio, with locations in Wooster, Mansfield, Mount Vernon, Copley, Burbank, and North Royalton. They sell and service the following lines on John Deere equipment: Lawn & Garden, Agricultural, and Commercial Skid Steers. They also offer Brillion, Frontier, H & S Killbros, Kuhn, Kuhn Knight, and Pikrite (among others).

We sat down with the Shearer Equipment team to talk about their products and services, and how they can help Dad (and you) with your landscaping. Check out our brief interview below.
What are your featured products this season?
"Zero turn mowers make yard work more like yard fun! They help you get the work done quickly and are easy to run. If you like to use your mower in every season for snow removal, hauling leaves, tilling the garden, then a riding mower will offer you the flexibility for all jobs you need to accomplish. If you have a larger yard or need to tackle landscaping projects, hauling digging or many others tasks look no further than John Deere's line up of Compact Utility Tractors. From 23 to 66 HP there is a tractor option for everyone!"
What can we look forward to from you at The Great Big Home + Garden Show?
"We will have many attachment options for the current John Deere owners to help them utilize their equipment to its fullest. We will also have a lineup of equipment for the smallest to the largest yards and we'll help our customers find the one equipment for their needs."
What's your favorite part of The Great Big Home + Garden Show?
"We enjoy talking with our current customers and meeting new ones! Our goal is to not just sell someone equipment, but to make sure we are meeting their needs when it comes to parts and service as well. We service and warranty all lines that we sell."
What advice would you give homeowners?
"Stop in and let us help you pick the right mower for you! We can talk with you about your yard size and how you'll be utilizing your equipment to help you make the best decision on your purchase. We offer maintenance programs and extended warranty as well - we'll take care of the maintenance so you have the extra time to enjoy your outdoor space!"
Need more Father's Day ideas?
Subscribe to receive emails from The Great Big Home + Garden Show
and get tons of inspiration and ideas for every space and every season. Our Father's Day email is chock full of tool tips, gift ideas, and more.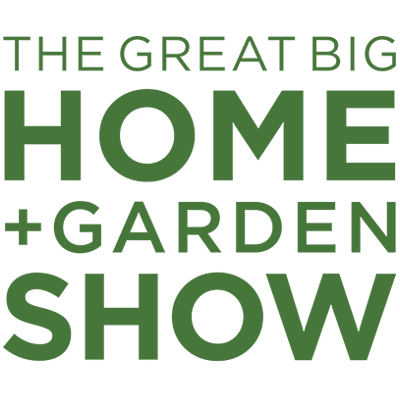 I-X CENTER
FEBRUARY 3-12, 2017.