EPS Buildings
House of the Future! Are you looking to build a new home that provides the custom, creative design you wish for along with the use of the latest in building technology? EPS homes feature construction using Structural Insulated Panels (SIPs), which are quickly becoming the desired choice for a lifetime of value and comfort.
Tour the open and spacious modern ranch with generous outdoor patio room, and plenty of natural light to enjoy the views. Utilizing state-of-the-art building materials to achieve energy efficiency and comfort."

Energy Panel Structures can help connect you with a local builder who can help make your dreams come true - whether it is for a single family home, multifamily complex or a dream cabin. epsbuildings.com/residential.php

Idea Home Landscaper – The colorful, low-maintenance landscaping and outdoor living areas designed to complement the Idea Home & Backyard Living will be provided by Postiy's Landscaping & Excavating.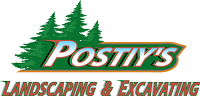 WEAVER BACKYARD OASIS
Sponsored by WOIO-TV. Specializing in quality and design, Weaver Barns will once again showcase their products at the Great Big Home and Garden show. Anything from shed and pavilions, to a beautifully designed garage and small cabin, you will love the versatility these structures have to offer! We are excited to introduce our new "Flex Series" which lends itself to many different uses. With many different sizes and designs, this building can be used as a unique storage option, a studio, or that small cabin by the lake you have always wanted. Weaver Barns will also be displaying backyard structures. Do you want to create your own "Outdoor Oasis"? We would love to work with you and make your dreams and ideas become a reality. weaverbarns.com