doTERRA Essential Oils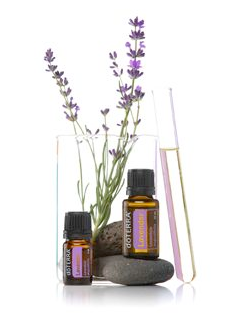 Booth: 1130
We're excited to have you joining us at the 2020 Great Big Home + Garden Show again this year. Come learn about our exciting new products at booth 1130. Our certified pure therapeutic grade essential oils are revolutionizing the way families manage their health. Our oils harness nature's most powerful elements.
How do I use essential oils?
Aromatic: Essential oils, when diffused, can be very stimulating, while others can be calming and soothing. Diffusing essential oils can also cleanse and purify the air.
Topical: Essential oils are easily absorbed by the skin and many can be safely applied topically when used in conjunction with a carrier oil, such as Fractionated Coconut Oil.
Internal: Certain essential oils have a rich culinary history and can be used as dietary supplements supporting a variety of healthy conditions.
Why dōTERRA products?
When you choose dōTERRA®, you are choosing essential oils gently and carefully distilled from plants that have been patiently harvested at the perfect moment by experienced growers from around the world for ideal extract composition and efficacy. Each dōTERRA essential oil is also carefully and thoroughly tested using the strict CPTG Certified Pure Therapeutic Grade® quality protocol. Experienced essential oil users will immediately recognize the superior quality standard for naturally safe, purely effective therapeutic-grade dōTERRA essential oils. A few moments at our booth will inspire families to consider a natural and effective approach to health and wellness.
We will offer experiences that demonstrate the simplicity of integrating essential oils into every lifestyle. Knowing that knowledge is power, we are excited to distribute information, offer demonstrations and giveaways, as well as have products available for purchase. You can look forward to feeling empowered, refreshed, and energized after you have visited our dōTERRA booth this year.