Whisker Biscuits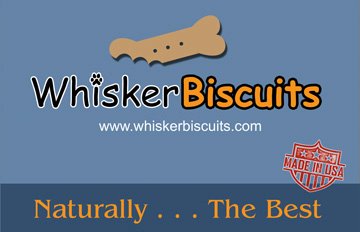 Booth: 1625
Why choose Whisker Dog Biscuits pet treats?

The health and well being of our pets is one of the most important aspects of our lives. We understand that solid nutritional choices are the foundation of a healthy lifestyle for both humans and our companions. Our hand crafted dog and pet treats & beef or chicken jerky reflect this philosophy,

"Good for us, Good for them."

Whisker Biscuits provides you with the finest human grade dog & pet treats in the marketplace today.