The Whisper Music & Native Influence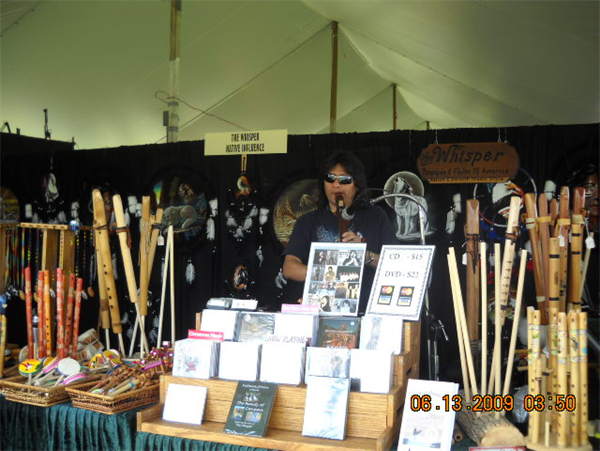 Booth: 1618
PO Box 1965
Handmade Native American musical instruments such as; flutes, panpipes, ocarinas, hand drums.

Handmade Native crafts; such as, dream catchers, jewelry, sweaters, hats, among others crafts.

The Whisper Music Cd's is composed and arranged by me and recorded with the flutes that I make. Also, I perform demonstrations and teach how to play them as a cultural program.