Second To None Roofing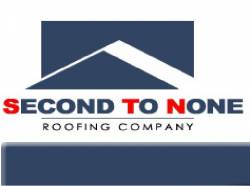 Booth: 334
4805 W. Pleasant Valley Road
As Cleveland's leading roofing contractor, Second To None Roofing is your first choice for roofing, gutters, siding and replacement windows. Using only the best materials and superior workmanship, Second To None will give you a great job at an affordable price. Second to None Roofing Company is a proud member of Professional Remodelers of Ohio. Second to None Roofing Company is also accredited by the Better Business Bureau.

Thank you for your interest in J&B Roofing and Second To None Roofing.

Please, complete the form and one of our professionals will be in touch with you shortly.