LeafFilter North, Inc.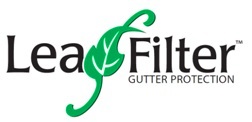 Booth: 353, 1050
1595 Georgetown Road
Suite G
LeafFilter Gutter Protection - Rated the nation's best by the leading consumer magazine. LeafFilter does not disturb your roof, and has no openings. NOTHING BUT WATER gets in your gutters. Remember...if it has openings, you are not protected. Debris will get in your gutters, unless you have LeafFilter.

Call us today at 800-290-6106 for a FREE NO OBLIGATION ESTIMATE!!!