H&M Landscaping, Inc.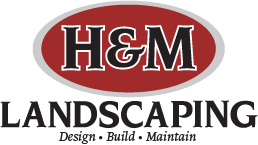 Booth: 338
10389 Kinsman Road
H&M Landscaping is your SINGLE SOURCE PROVIDER OF DESIGN, BUILD, MAINTAIN SERVICES!
With over 30+ years of experience we service both commercial and residential properties in 10 Northeast Ohio counties with over 100 full-time employees ready to serve you!
H&M Landscaping provides complete maintenance services.
• Lawn Installation
• Irrigation & Low Voltage Lighting
• Patios & Walkways
• Outdoor Kitchens & Fireplaces
• Decks, Arbors, Pergolas & Patio Covers
• Retaining Walls
• Waterfalls, Ponds, Streams & Fountains
• Pools & Spas
• You name it, we can do it!
Let our trained & certified professional staff help make your outdoor living space beautiful! Stop by our booth where we have created a vision of what your backyard can become, complete with fireplace and bar. We would like to have you get comfortable and feel at home so we can discuss how H&M Landscaping can make your dreams become reality.
"PEOPLE SERVING PEOPLE TO ENHANCE EVERYDAY LIVING!"