Forte Builders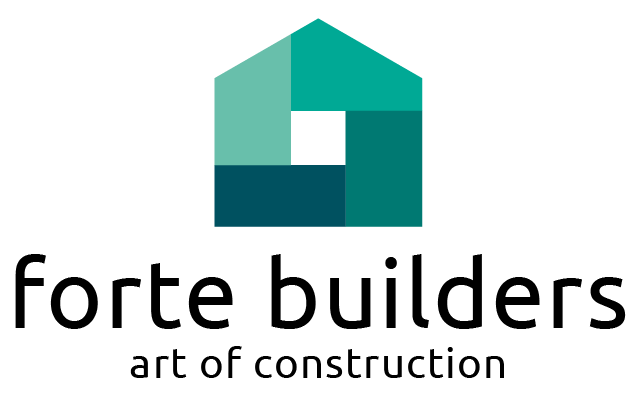 Booth: 582
18412 Jefferson Park Rd.
#203
We are Forte Builders—a company with a goal to materialize your dreams of having your perfect home. With over 10 years of experience in the industry and a line of professionals, we have everything to make a home you will love. Our company offers services in new residential construction as well as full home remodeling and renovation. Whether you want to freshen up a bathroom in your one-bedroom apartment or need someone to build a large brand-new home that fits your needs, we can help. Our team of highly qualified experts is armed to the teeth to take on any project of any size. Our customers always want to make their home special and we don't stop until we bring their vision to life. We work with some of the best designers, architects and craftsmen to create stunning looks while making the living space as fluid and practical as possible.
Our Process
When you work with Forte Builders, you can expect an organized and well-managed approach to your construction project or remodel. It all starts with a free estimate. Our project supervisor will discuss your ideas for the project, assist in budget planning and help you choose the design, materials and appliances you will love. A detailed quote will be prepared for you where you will see what you would be spending on design, supplies and labor. The next step is to sign a contract, which can be amended if you decide to take the project in a different direction. Then, our architect and designer will prepare all the necessary sketches and 3D models that will guide our work. Your project manager will assess your project and make recommendations for the creation of the design. Once you approve a design that fits your taste, the project manager will apply for permits, order supplies and make a work schedule that will work for you. Along the entire process, we keep our clients updated regularly. Our team is always on a mission to stay consistent with the plan and to make sure that you are satisfied with the progress at every point of the project. We also put a lot of emphasis on your comfort while we do the work. Our crews clean their work areas regularly to minimize dust and they take preventive measures to protect your home and furnishings from any kind of damage. We know our clients are busy people and that is why we take every step of the project under our control to make building and remodeling projects easy and stress-free. You will always have a direct line of communication with your project manager – an expert who is dedicated to providing you with high quality service.
Our Services
* New Residential Construction
* Full Remodeling and Repair: kitchens, bathrooms, basements and foundations, garages, garage doors and sheds, roofing, driveways and pavements, porches and decks , outdoor rest areas, fences
* Services: expansions, roofing and gutters, siding, installation of windows and doors, installation of granite and quartz countertops, installation of kitchens, installation of appliances, installation of vanities, installation of showers, bathtubs and toilets, lighting, finishing and painting, flooring installation: hardwood, laminate, carpet, electrically heated floor installation, tile installation, decorative plaster work, stretch ceilings, multi-level ceilings, insulation and drywall, electrical, plumbing, masonry, basement waterproofing, stone walls, retaining walls, patios
* Special Orders: custom built vanities , custom built showers and baths