Sponsor Spotlight: Belgard
Dec 5, 2018, 16:48 PM
We're thrilled to welcome
Belgard
back as a sponsor of the 2019 Great Big Home + Garden Show. Bringing together spirit, passion, and dedication, Belgard's commitment to the homeowner is an integral part of their never ending search for new and creative ideas in the design and construction of attractive, comfortable, and ultimately satisfying outdoor environments.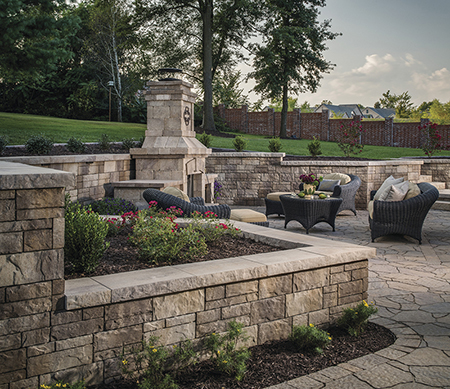 Belgard aims to provide the ideal spaces for living and entertaining - sophisticated and classic, yet approachable and innovative. Learn more when you see stunning displays featuring their products at The Great Big Home + Garden Show. But first, get to know the Belgard team and find out what inspires them through our brief interview below.
What are your featured products this season?
"Belgard is launching the RINN family of products. These products incorporate European shapes, colors, and textures that provide access to emerging trends in landscape design. Most importantly these products are manufactured using industry leading technology creating a product that is highly durable."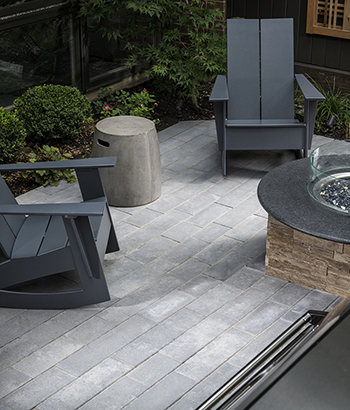 What can we look forward to from you at The Great Big Home + Garden Show?
"We will continue to provide products to many of the great Belgard Authorized Contractors that will be displaying their design talents at the show."
What home design and decor trends are you anticipating for 2019?
"Belgard has responded to the emerging trends that require more linear products with a grayscale modern look. As always, Belgard still provides many product options that draw heavily on the look and feel of natural products such as Mega Libre and Tandem Wall."
What inspires your products?
"Landscape design trends in Europe and Canada as well as numerous product feedback forums with local landscape designers."
What is your favorite part of The Great Big Home + Garden Show?
"Watching landscape firms use our products to build incredible spaces over the span of just a few days."
What advice would you give homeowners?
"Ask to view your next landscape design as a 3D rendering. Many landscape firms can now design in 3D allowing you to visualize your new space far more effectively. Belgard offers services to assist with this process as well and can even help you view the space in Virtual Reality."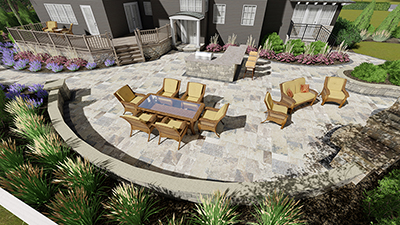 What is your creative process like?
"We rely heavily on the landscape design community to incorporate our products into outdoor spaces and bring them to life. The creativity really starts at that level."
The Great Big Home + Garden Show takes over the I-X Center February 1-10, 2019. Help us celebrate our 10th anniversary and find great ideas and inspiration for your home and garden from hundreds of experts, like Belgard.
Buy tickets now
and get ready to refresh your space. We can't wait to see you there!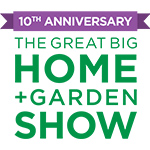 I-X CENTER
FEBRUARY 1-10, 2019.